Welcome
2021 Bull Sale
---
Welcome to Knutson Angus located in East Central South Dakota. My wife Sandy and son Kyle, help me run our cattle and hay operation, and Embryo transfer business. Starting our Angus herd in 1995, Knutson Farm has a long history of providing quality seed stock to customers throughout the Dakota's and surrounding areas.
We develop our cattle on a high fiber diet which includes grass and high quality hay put up on our farm. We strive to assure our customers the cattle they buy will provide longevity and give them years of service. It is our goal to not only improve our heard through top genetics within the industry, but by challenging the true performance of those genetics within our program.
The origins of our Angus herd are derived primarily from Bon View Farm. The cow lines purchased in 1995 represent the best of Bon View; Gammer, Erica, Princess, Pride, and Eisa cow families. By incorporating Artificial Insemination and Embryo Transfer, we are able to capture the right genetics that add the capacity, fleshing ability, and performance that everyone needs in todays' world to be profitable.
We place a lot of emphasis on using bulls that make great females, as they are truly the future of any good breeding program.
Thank you for visiting our website. Please take a moment to view some of the videos available of our operation. Furthermore, we would like to encourage anyone to come and take a visit of our place first hand to better understand our mission at Knutson Farm. We look forward to hearing from you soon!
Gary, Sandy & Kyle Knutson
Feel free to contact us at:
Home: 605-627-9400
Cell: 605-690-1685
Or send us an email at knutsonangus@hotmail.com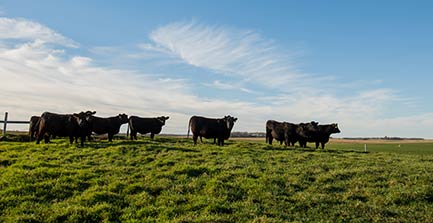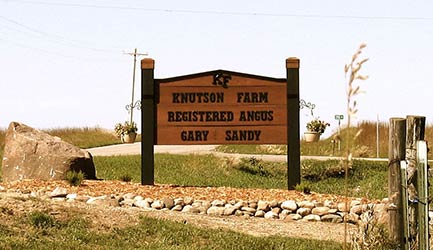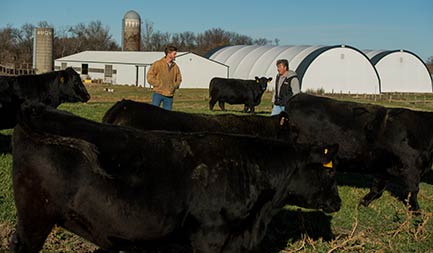 ---